Henk Terwal Church interiors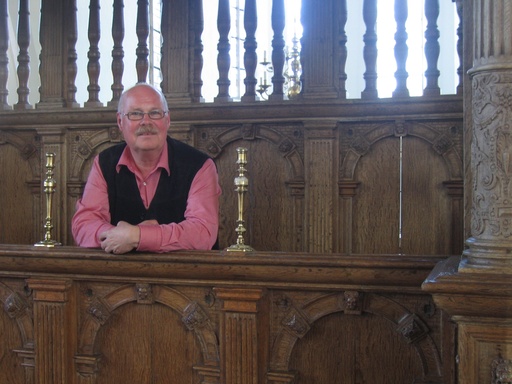 Henk Terwal (Zwartsluis, 1948) is one of the few artists in the Netherlands who has mastered an unusual subject in contemporary expressive art: the church interior.
As lithographic drawer he manages to portray these church interiors as modest monuments which time seems to have passed by. He paints sober spaces in a realistic manner and a soft coloured pallette, spaces which provide room for a pulpit, a pew, a rood loft or an organ.
A church interior by Henk Terwal is the final result of an intensive creative process. After the artist has first taken in the entire expanse of the church building, he chooses a position. This spot is the starting point of the picture. It is a determining place in the building, from where he is able to 'catch' the entire atmosphere of the church. Right there, on the spot, he sketches, calculates and thoroughly analysed and connected. Phase by phase the architecture is unravelled and reconstructed in order to come to an exact, perspective correct picture in the end.
Henk Terwal and his characteristic church interiors, carries on the typically Dutch tradition of the 'perspectives', which once began with the works of P.J.Saenredam (1597-1665). Within this long tradition Terwal chooses his own path. This does not only hold true for his specific choice for the technique of the aquarelle but also for his approach to the subject. The conspicuous absence of human figures in his work emphasizes the pictorial elements of the space. This gives his work a certain tranquil timelesness.
Drs. Marie Christine Walraven, art historian, August 2008
Photography George Nietsch